Have a question about a Classical piece? Want some recommendations for an upcoming special event? We'd love to help! Email our "CLASSICAL DIVA" expert, Dominique Brunchmann classicaldiva@jpophelp.com

Phone Number: 1-604-415-9615 FAX Number: 1-604-270-3657

October 1st, 2006 Featurette- "Orchestra Ensemble Kanazawa"

Oct 18th, 2006 Featurette - "Sting"

Dec 6th, 2006 Featurette - "Handel's "The Messiah"

Jan 13th, 2007 Featurette - "ROMANZA - "The Art of the Tenor" "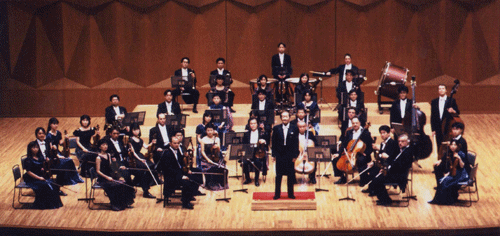 Oct 1st, 2006 Issue
Music Director: Hiroyuki Iwaki
Principal Guest Conductor: Guenter Pichler
Artistic Director: Michael Dauth.


Orchestra Ensemble Kanazawa was founded in 1988 with support from the prefecture of Ishikawa and the city of Kanazawa, a city symbolizing Japanese Art, Culture and Tradition. The initiative was taken by Hiroyuki Iwaki, the present Music Director, to create this multinational chamber orchestra that consists of 40 member musicians. One of the youngest orchestras in the country, it has a busy schedule presenting more than 100 concerts a year in Kanazawa City, Ishikawa Ongakudo Concert Hall and Ishikawa Prefecture as well as in all major cities throughout Japan. Additionally, the orchestra regularly performs abroad: recent tours have included Germany, France, Spain and Britain as well as cities in South-East Asia and Australia.

Conductors and Soloists performing with the orchestra have included James DePreist, Jean-Pierre Wallez, Jean-Francois Paillard, Nicholas Kraemer and Andras Ligeti as well as Hermann Prey, Karl Leister, Wolfram Christ, Rainer Kuchl, Mario Brunello, Yo-Yo Ma, Stanisrav Bunin, Salvatore Accardo, Bruno Camino, Dmitrij Kitajenko, Gidon Kremer, Kyoko Takezawa and Akiko Suwanai. Future engagements will include Philippe Entremont, Oliver Knussen, Peter Schreier, Anne Akiko Meyers and many others.

Although the Orchestra's programme building is based on Classical and Romantic repertoires, great emphasis is put on interpretation of contemporary music. The endeavor to commission, explore, and perform new music has led to more than 50 world premieres, mostly of pieces written by composers in residence, namely Toshi Ichiyanagi, Maki Ishii,Yuzo Toyama, Akira Nishimura, Joji Yuasa, Toru Takemitsu, Toshiro Mayuzumi, Shinichiro Ikebe, Keiko Fujiie, Hikaru Hayashi, Tetsuji Emura, Teizo Matsumura, Akira Miyoshi and Toshiro Saruya.



Back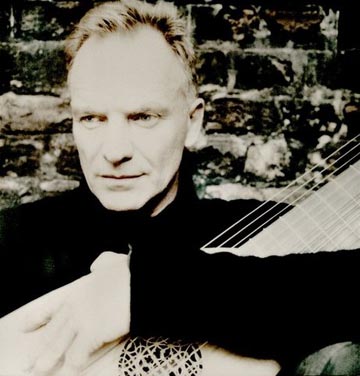 STING TAKES ON CLASSICAL POP CULTURE
Oct 18th, 2006 Issue

So, Sting recorded a classical album for Deutsche Grammophon! Naturally, this intrigued me. I hadn't heard much about the already-established collaboration between Sting and DG since his 1990 recording of Prokofiev's "Peter and the Wolf" as narrator …

Sting has always been an artist known for his ventures into prolific musical projects from fronting The Police, to soundtracking an underwater Imax film, to narrating children's stories. You get the idea. And now, he has taken on a most unique project, if you will – reviving the "pop music" of the 1600's.

Sting teams up with lutenist Edin Karamazov to recreate the chart-toppers of the Elizabethan era in his new album entitled "Songs from the Labyrinth" (JPN-UCCH-1018). The result is a haunting interpretation of the music of John Dowland. Sting admits, "I'm not a trained singer for this repertoire, but I'm hoping that I can bring some freshness to these songs that perhaps a more experienced singer wouldn't give."

On first hearing of these songs, I was introduced to the sounds of a troubadour. Sting sings the lyrical phrases with a contemplative melancholy, and the exquisite lute playing of Karamazov doesn't say "accompanist" but rather duet on equal ground. Together, they journey through a labyrinth of upbeat melodies and tragic dirges, hence the album title.

Please use the following link which takes you directly to the website for this recording, including a promotional video, sound clips from the album, and pictures of Sting during the recording process:


Click to See STING feature Video and Audio clips
Back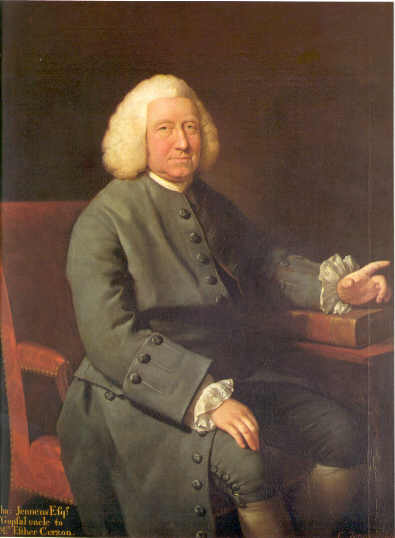 Handel's "The Messiah"



Dec 6th, 2006 Issue

Haaaaallelujah!! (pun intended) ... A new featurette in time for the holidays! We musicians always joke that the Christmas season doesn't "officially" begin for a symphony performer until they've played their first "Messiah" by George Frideric Handel. In fact, mine was last weekend ... A timpanist has only 10 minutes of playing time in this 2.5 hour work, but Handel was certainly not unfair in his composition of a grand-entrance for the mighty kettledrums! The first time we hear them is in the "Hallelujah" chorus when the audience stands up, so it almost feels like a standing ovation for the arrival of the timpanist. A girl can dream anyway ...

A fantastic work, "The Messiah." Most university music degrees require a study of this oratorio (story sung to music) in history classes. The intricate orchestral writing, the familiar arias -- "The Trumpet Shall Sound" & "I Know That My Redeemer Liveth" and the sing-along choruses -- "Hallelujah" and "Worthy Is The Lamb" are what makes this chef-d'oeuvre one of the most recognizable and beloved pieces to this day.

The premier of this piece took place on April 13, 1742, and has since moved in popularity to the advent time of year. In my many years of classical CD retail, I was always asked for my opinions regarding recordings of "The Messiah" to recommend during the holidays, and here are the Top 3 of those Q&A's:


1. What is a period recording, and should I purchase a period or modern version of "The Messiah"?

** A period recording can simply mean an authentic performance on instruments of the time (1700's), and/or with techniques that orchestras of the time were known to use. For example, the orchestra size would be rather small, more of a chamber orchestra. The string players would use very little vibrato (vibration on the string), so tuning was paramount. The timpanist would likely use harder, more articulate mallets on the drums as opposed to the fluffy felt sound. The tempi would lean more towards the quicker side. The orchestra pitch would be lower than the standard A440 tuning. And so on ... My personal preference when it comes to choosing a Messiah recording is to opt for the period performance so as to experience the closest replica of how it must've sounded in Handel's day. However, I would never discourage a modern version. There are definitely some benefits to a larger, richer sounding orchestra that Handel may have enjoyed had he lived in the romantic era.

2. What is on a "highlights" disc of "The Messiah"?

** Generally, you'll find the popular arias and choruses on a highlights CD. The recitatives (the sing-speak telling of the story with very little musical accompaniment, but not in song-format) are not included, and some of the orchestral interludes are left off as well. If a 2.5 hour sitting of "The Messiah" is too much to 'Handel' all at once (hahaha), start with the highlights and progress from there.

3. Which versions would the Classical Diva recommend, of both the period and modern styles?

DVD:
Christopher Hogwood - Hendel "Messiah" DVD (Japan Import) -- JPN-WPBS-90182
Helmut Rilling (conductor), Stuttgart Bach Collegium - Handel: (Mozart) messiah: Rilling / Stuttgart Bach Collegium Etc DVD (Japan Import) -- JPN-GNBC-4038

PERIOD:
Nikolaus Harnoncourt (conductor) - Handel: Messiah [SACD Hybrid] (Japan Import) -- JPN-BVCD-34030
V.A. - Hendel: Messiah (Suzuki / Bach Collegium Japan) (Japan Import) -- JPN-KICC-217
Classical - Hendel : Messiah (Pinnock/English Concert) (Japan Import) -- JPN-UCCA-3155

MODERN:
Otto Klemperer (conductor) - Hendel : Messiah (Klemperer / Po) (Japan Import) -- JPN-TOCE-59100
Hermann Scherchen - Messiah (Japan Import) -- JPN-MVCW-14029
Karl Richter (conductor), London Philharmonic Orchestra - Hendel: Messiah - Highlights (Japan Import) -- JPN-UCCG-5095

Click to See previous Feature Artist Reviews
Back

Click to See previous Feature Artist Reviews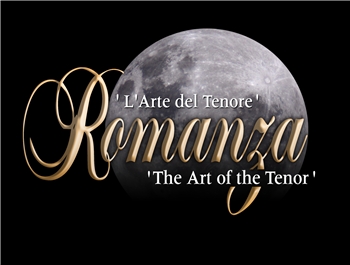 ROMANZA


"The Art of the Tenor"



January 13th, 2007 Issue

One wonders how many variations of the tag-team "Three Tenors" genre there could be in the world. One tenor thrills the audience with his unique solo voice and styling, high-fives the proceeding tenor as one exits the stage and the other enters, and eventually all three will come together for a spectacular harmonic feast for the ears. Several years ago, I had the opportunity to perform with just such a trio. I was beyond impressed. I was moved.

Since that first encounter, I have had the privilege of working with Romanza several times, on stage and in the studio, both as a percussionist and an arranger. They have graciously allowed JPOPHelp.com to post their official press release:

"Singing of love, conquest, betrayal and heartache, from a melting serenade to a spine tingling 'high C', the tenor voice romances. Romance is the art of the tenor.

Romanza -- three classically trained young tenors charged with vitality and talent and born to entertain on the international stage. Individually they have enjoyed rave reviews performing as soloists across North America and Europe; together they are undeniable, joining in harmonies that swell and subside masterfully, charming you along the way.

The three real life friends infuse their performances with their offstage camaraderie warming the audience with their intimacy and humour. Ever since their official 'Grand Debut' concert sold out to a packed house of 1500 screaming fans, both critics and audience alike have described Romanza as expressive, accessible, and fun. Fun? Yes, by re-invigorating opera hits, Italian favorites, popular folksongs and well-loved ballads with their own tailor-made irresistible arrangements for the contemporary audience. These are songs that Romanza is passionate about singing. Romanza is the real deal. Authentic. Talented. GENUINE."


The following press clips further the buzz that these gentlemen are creating in the musical world:

Their performance here at ACT (Arts Centre & Theatre) was the best attendance we have had. - Robert Campbell, Theatre Director, Maple Ridge Arts Centre

"Anyone who is a fan of Il Divo will probably like Romanza. Romanza is highly entertaining." - Kelowna Daily Courier

On Friday night, they were greeted with cheers and, ultimately, two standing ovations, ...fine, robust singing...boasts a naturally, beautiful, powerful tenor voice...it is just plain exhilarating... they display an impressive ability to imbue a song with emotion - Times Colonist

C-FAX radio personality Terry Moore, introducing their grand debut at a packed Royal Theatre Friday, even suggested these New Kids on the Three Tenors Block are in 'the company' of Caruso, Jussi Bjorling and Pavarotti. - Times Colonist

JPOPhelp.com is an Exclusive distributor of Romanza CD's.


Purchase your copy here: Romanza - Genuine



Other recommended CDs in the same genre: