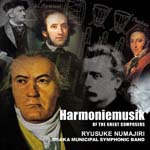 Ryusuke Numajiri (conductor), Osaka Municipal Symphonic Band - Harmoniemusik of the Great Composers [Blu-spec CD2] (Japan Import)
JPN-AVCL-84041
Front - Large / Medium
Format: BLU-SPEC-CD2
Release Date: 11/26/2014
Price: $37.65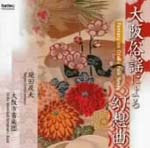 Osaka Municipal Symphonic Band - Osaka Zokuyo ni yoru Gensokyoku (Japan Import)
JPN-FOCD-9541
Front - Large / Medium
Format: CD Album or Maxi Single
Release Date: 11/2/2011
Price: $46.29



Osaka Municipal Symphonic Band - An American in Paris (Japan Import)
JPN-FOCD-9431
Format: CD Album or Maxi Single
Release Date: 5/21/2009
Price: $46.05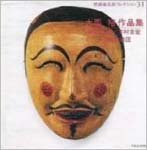 Takashi Asahina (conductor), Yoshihiro Kimura (conductor), Osaka Municipal Symphonic Band - Hiroshi Ohguri Works [HQCD] (Japan Import)
JPN-TOCF-90011
Front - Large / Medium
Format: HQCD
Release Date: 4/22/2009
Price: $35.60

Description: Track Listings:

1. Rhapsody for Small Band
2. The Myth of the Band - The Story of the grotto door of heaven
3. Song ERU mediumistic
4. Fantasy mask
5. Burlesque for Band
6. For Band "by Volkslied Oosaka fantasia"



Naohiro Iwai (conductor), Osaka Municipal Symphonic Band - Symphony for Band Vol. 1 [HQCD] (Japan Import)
JPN-TOCF-90014
Format: HQCD
Release Date: 4/22/2009
Price: $35.60



Naohiro Iwai (conductor), Osaka Municipal Symphonic Band - Symphony for Band Vol. 3 [HQCD] (Japan Import)
JPN-TOCF-90016
Format: HQCD
Release Date: 4/22/2009
Price: $35.60



Naohiro Iwai (conductor), Osaka Municipal Symphonic Band - Symphony for Band Vol. 4 [HQCD] (Japan Import)
JPN-TOCF-90017
Format: HQCD
Release Date: 4/22/2009
Price: $35.60



Naohiro Iwai (conductor), Osaka Municipal Symphonic Band - Symphony for Band Vol. 5 [HQCD] (Japan Import)
JPN-TOCF-90018
Format: HQCD
Release Date: 4/22/2009
Price: $35.60



Akira Miyagawa (conductor), Osaka Municipal Symphonic Band - Black Jack & Uchu Senkan Yamato (Japan Import)
JPN-KICC-728
Front - Large / Medium
Format: CD Album or Maxi Single
Release Date: 3/25/2009
Price: $46.05



Yukio Kitahara (conductor), Osaka Municipal Symphonic Band - Bura Bang R 35 Waga Seishun no Suisogaku Meikyoku Collection (Japan Import)
JPN-KICC-696
Format: CD Album or Maxi Single
Release Date: 6/25/2008
Price: $46.64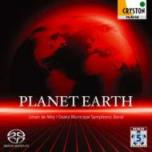 Johan de Meij (conductor), Osaka Municipal Symphonic Band - de Meij: Symphony No. 3 "Planet Earth" [SACD Hybrid] (Japan Import)
JPN-OVCC-51
Front - Large / Medium
Format: SACD
Release Date: 10/24/2007
Price: $49.25