Opera - Rameau: Les Indes galantes DVD (Japan Import)
JPN-BAC-138
Format: DVD
Release Date: 1/26/2018
Price: $81.03



Opera - Debussy: Pelleas et Melisande DVD (Japan Import)
JPN-BAC-144
Format: DVD
Release Date: 1/26/2018
Price: $81.03



Opera - Mozart: The Marriage of Figaro DVD (Japan Import)
JPN-BAC-217
Format: DVD
Release Date: 1/26/2018
Price: $66.90



Opera - Rameau: Les Indes galantes BLU-RAY (Japan Import)
JPN-BAC-438
Format: BLU-RAY
Release Date: 1/26/2018
Price: $88.22



Opera - Mozart: The Marriage of Figaro BLU-RAY (Japan Import)
JPN-BAC-517
Format: BLU-RAY
Release Date: 1/26/2018
Price: $81.03



Opera - Debussy: Pelleas et Melisande BLU-RAY (Japan Import)
JPN-BAC-544
Format: BLU-RAY
Release Date: 1/26/2018
Price: $88.22



Opera - Des Konigs Zauberflote BLU-RAY (Japan Import)
JPN-KKC-9287
Format: BLU-RAY
Release Date: 1/20/2018
Price: $76.63



Opera - Ah Asakusa Opera Jogun Shussei 100 Nen to Miwaku no Kageki (Japan Import)
JPN-G-10030
Format: CD Album or Maxi Single
Release Date: 5/28/2017
Price: $40.32



Opera - Verdi: Un Ballo In Maschera (Japan Import)
JPN-OA-1236D
Format: DVD
Release Date: 5/26/2017
Price: $46.65



Opera - Donizetti: Lucrezia Borgia (Japan Import)
JPN-OA-1237D
Format: DVD
Release Date: 5/26/2017
Price: $46.65



Diana Damrau (soprano), Emmanuel Villaume (conductor), Orchestre/Choeur de l'Opera National de Lyon - Meyerbeer: Grand Opera (Japan Import)
JPN-WPCS-13671
Format: CD Album or Maxi Single
Release Date: 5/24/2017
Price: $45.65



Willi Boskovsky (conductor), Monte Carlo National Opera Orchestra - Waldteufel: Waltzes and Polkas [UHQCD] (Japan Import)
JPN-WPCS-28038
Format: HQCD
Release Date: 5/17/2017
Price: $32.32



Jean-Baptiste Mari (conductor), Paris Opera Orchestra - Delibes: Coppelia (Complete) [UHQCD] (Japan Import)
JPN-WPCS-28040
Format: HQCD
Release Date: 5/17/2017
Price: $44.32



Jean-Baptiste Mari (conductor), Paris Opera Orchestra - Delibes: Sylvia (Complete) [UHQCD] (Japan Import)
JPN-WPCS-28042
Format: HQCD
Release Date: 5/17/2017
Price: $44.32



Jean-Baptiste Mari (conductor), Paris Opera Orchestra - Espana - The Music of Chabrier [UHQCD] (Japan Import)
JPN-WPCS-28044
Format: HQCD
Release Date: 5/17/2017
Price: $32.32



Opera - Giuseppe Verdi: Otello (Japan Import)
JPN-KKC-9216
Format: BLU-RAY
Release Date: 4/30/2017
Price: $90.20



Opera - Giuseppe Verdi: Otello (Japan Import)
JPN-KKC-9217
Format: DVD
Release Date: 4/30/2017
Price: $65.97



Opera - Ravel: "L'heure espagnole," etc. (Japan Import)
JPN-900-317
Format: CD Album or Maxi Single
Release Date: 4/28/2017
Price: $44.32



Charles Mackerras (conductor), Welsh National Opera Orchestra - Delius: Orchestral Works [SHM-CD] (Japan Import)
JPN-UCCD-51030
Format: SHMCD
Release Date: 4/26/2017
Price: $33.65



Pierre Dervaux (conductor), Orchestre du Theatre National de l'Opera-Comique - Charpentier: Impressions d'Italie / Massenet: Scenes Pittoresques [UHQCD] (Japan Import)
JPN-WPCS-28016
Format: HQCD
Release Date: 4/19/2017
Price: $32.32



Philippe Jordan (conductor), Orchestra de l'Opera National de Paris - Mussorgsky: Pictures at an Exhibition / Prokofiev: Symphony No. 1 [SACD Hybrid] (Japan Import)
JPN-WPCS-13658
Format: SACD
Release Date: 4/12/2017
Price: $50.98



Opera - Verdi: Un Ballo In Maschera (Japan Import)
JPN-KKC-9210
Format: BLU-RAY
Release Date: 4/10/2017
Price: $90.20



Opera - Verdi: Un Ballo In Maschera (Japan Import)
JPN-KKC-9211
Format: DVD
Release Date: 4/10/2017
Price: $65.97



Opera - Hosokawa Toshio: Opera "Umi, Shizukana Umi" (Japan Import)
JPN-KKC-9207
Format: DVD
Release Date: 3/20/2017
Price: $53.19



Arthur Grumiaux (violin), Piero Bellugi (conductor), Orchestre National de l'Opera de Monte-Carlo - Paganini: Violin Concerti Nos. 1 & 4 [Limited Pressing] (Japan Import)
JPN-UCCD-9833
Format: CD Album or Maxi Single
Release Date: 11/2/2016
Price: $23.19



Opera - Prokofiev: Semyon Kotko Op.81 [DVD+Blu-ray] (Japan Import)
JPN-KKC-9200
Format: DVD
Release Date: 10/30/2016
Price: $77.86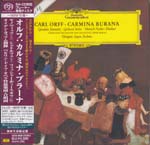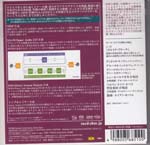 Eugen Jochum (conductor), Berlin Deutsche Opera Orchestra - Orff: Carmina Burana [SHM-SACD] [Limited Release] (Japan Import)
JPN-UCGG-9030
Front - Large / Medium - Back - Large / Medium
Format: SHM-SACD
Release Date: 10/5/2016
Price: $77.62 INSTOCK



Myung-Whun Chung (conductor), Orchestre de l'Opera Bastille - Saint-Saens: Symphony No. 3 "Organ" / Messiaen: L'Ascension [SHM-CD] (Japan Import)
JPN-UCCG-51020
Format: SHMCD
Release Date: 9/7/2016
Price: $33.65



Eugen Jochum (conductor), Berlin Opera Orchestra & Choir - Orff: Carmina Burana [SHM-CD] (Japan Import)
JPN-UCCG-51097
Format: SHMCD
Release Date: 9/7/2016
Price: $33.65



Pierre Amoyal (violin), Paul Paray (conductor), Monte Carlo National Opera Orchestra - Lalo: Symphonie Espagnole, Rhapsodie Norvegienne (Japan Import)
JPN-WPCS-13417
Format: CD Album or Maxi Single
Release Date: 6/22/2016
Price: $29.66



Opera - Leoncavallo: Pagliacci (Japan Import)
JPN-UCCD-7398
Format: CD Album or Maxi Single
Release Date: 5/11/2016
Price: $26.49



Opera - Wagner: Der Ring Des Niebelungen - Highlights (Japan Import)
JPN-UCCD-7399
Format: CD Album or Maxi Single
Release Date: 5/11/2016
Price: $26.49



Opera - Wagner: Tristan Und Isolde - Highlights (Japan Import)
JPN-UCCD-7400
Format: CD Album or Maxi Single
Release Date: 5/11/2016
Price: $26.49



Opera - Alban Berg: Wozzeck (Japan Import)
JPN-10-9155
Format: DVD
Release Date: 3/30/2016
Price: $43.58



Opera - Alban Berg: Wozzeck (Japan Import)
JPN-10-9156
Format: BLU-RAY
Release Date: 3/30/2016
Price: $43.58



Opera - Mozart: The Magic Flute (Japan Import)
JPN-10-9190
Format: DVD
Release Date: 3/30/2016
Price: $43.58



Opera - Mozart: The Magic Flute (Japan Import)
JPN-10-9191
Format: BLU-RAY
Release Date: 3/30/2016
Price: $43.58



Opera - Gluck: Iphigenie en Tauride (Japan Import)
JPN-10-9192
Format: DVD
Release Date: 3/30/2016
Price: $43.58



Opera - Gluck: Iphigenie en Tauride (Japan Import)
JPN-10-9193
Format: BLU-RAY
Release Date: 3/30/2016
Price: $43.58



Opera - Weber: Der Freischutz (Japan Import)
JPN-10-9194
Format: DVD
Release Date: 3/30/2016
Price: $43.58



Opera - Weber: Der Freischutz (Japan Import)
JPN-10-9195
Format: BLU-RAY
Release Date: 3/30/2016
Price: $43.58



Opera - Puccini: Madama Butterfly (Japan Import)
JPN-10-9196
Format: DVD
Release Date: 3/30/2016
Price: $43.58



Opera - Puccini: Madama Butterfly (Japan Import)
JPN-10-9197
Format: BLU-RAY
Release Date: 3/30/2016
Price: $43.58



Opera - Bellini: Norma (Japan Import)
JPN-10-9198
Format: DVD
Release Date: 3/30/2016
Price: $43.58



Opera - Bellini: Norma (Japan Import)
JPN-10-9199
Format: BLU-RAY
Release Date: 3/30/2016
Price: $43.58



Opera - Vivaldi: Orlando Furioso (Japan Import)
JPN-10-9200
Format: DVD
Release Date: 3/30/2016
Price: $43.58



Opera - Vivaldi: Orlando Furioso (Japan Import)
JPN-10-9201
Format: BLU-RAY
Release Date: 3/30/2016
Price: $43.58



Opera - Rossini: La gazza ladra (Japan Import)
JPN-10-9202
Format: DVD
Release Date: 3/30/2016
Price: $43.58



Opera - Rossini: La gazza ladra (Japan Import)
JPN-10-9203
Format: BLU-RAY
Release Date: 3/30/2016
Price: $43.58



Opera - Poulenc: Dialogues of the Carmelites (Japan Import)
JPN-10-9204
Format: DVD
Release Date: 3/30/2016
Price: $43.58



Opera - Poulenc: Dialogues of the Carmelites (Japan Import)
JPN-10-9205
Format: BLU-RAY
Release Date: 3/30/2016
Price: $43.58



Opera - Janacek: The Cunning Little Vixen (Japan Import)
JPN-10-9206
Format: DVD
Release Date: 3/30/2016
Price: $43.58



Opera - Janacek: The Cunning Little Vixen (Japan Import)
JPN-10-9207
Format: BLU-RAY
Release Date: 3/30/2016
Price: $43.58



Opera - Verdi: Giovanna D'arco Prologue, Act 3 (Japan Import)
JPN-DYNDVD-37676
Format: DVD
Release Date: 3/30/2016
Price: $57.97



Opera - Hasse: Artaserse (Japan Import)
JPN-DYNDVD-37715
Format: DVD
Release Date: 3/30/2016
Price: $57.97



Opera - Bizet: Carmen (Japan Import)
JPN-OA-1197D
Format: DVD
Release Date: 3/30/2016
Price: $65.97



Opera - Bizet: Carmen (Japan Import)
JPN-OABD-7188D
Format: BLU-RAY
Release Date: 3/30/2016
Price: $76.63



Anna Netrebko (soprano), Metropolitan Opera Orchestra & Chorus - Live at the Metropolitan Opera [SHM-CD] [Limited Release] (Japan Import)
JPN-UCCG-90652
Format: SHMCD
Release Date: 2/24/2016
Price: $35.68



James Levine (conductor) / The Metropolitan Opera Orchestra - Puccini: La Boheme [Limited Release] (Japan Import)
JPN-UCBG-9104
Format: DVD
Release Date: 11/4/2015
Price: $60.51



James Levine (conductor) / The Metropolitan Opera Orchestra - Camille Saint-Saens: Samson Et Dalila [Limited Release] (Japan Import)
JPN-UCBG-9110
Format: DVD
Release Date: 11/4/2015
Price: $60.51



Edita Gruberova (soprano), Karl Bohm (conductor), Bavarian State Opera - Mozart: Die Entfuhrung aus dem Serail [Limited Release] DVD (Japan Import)
JPN-UCBG-9114
Format: DVD
Release Date: 11/4/2015
Price: $47.14



James Levine (conductor), Metropolitan Opera Orchestra - R. Strauss: Ariadne auf Naxos [Limited Release] DVD (Japan Import)
JPN-UCBG-9119
Format: DVD
Release Date: 11/4/2015
Price: $47.14

Description: Featuring:

James King (tenor)
Kathleen Battle (soprano)
Jessye Norman (soprano)
Tatiana Troyanos (mezzo-soprano)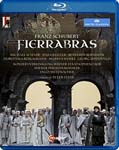 Opera - Schubert: Fierrabras (Japan Import)
JPN-KKC-9117
Front - Large / Medium
Format: BLU-RAY
Release Date: 8/10/2015
Price: $90.20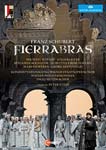 Opera - Schubert: Fierrabras (Japan Import)
JPN-KKC-9118
Front - Large / Medium
Format: DVD
Release Date: 8/10/2015
Price: $84.04


Opera Theater Konnyakuza - Song Collection Vol. 2 World Theater (Japan Import)
JPN-FOCD-9680
Front - Large / Medium
Format: CD Album or Maxi Single
Release Date: 8/5/2015
Price: $56.98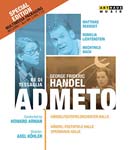 Opera - Handel: "ADMETO" [2DVD+Blu-ray+2CD] (Japan Import)
JPN-10-9067
Front - Large / Medium
Format: DVD
Release Date: 7/29/2015
Price: $146.76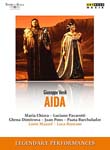 Opera - Verdi: "AIDA" (Japan Import)
JPN-10-9086
Front - Large / Medium
Format: DVD
Release Date: 7/29/2015
Price: $43.58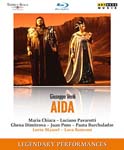 Opera - Verdi: "AIDA" (Japan Import)
JPN-10-9087
Front - Large / Medium
Format: BLU-RAY
Release Date: 7/29/2015
Price: $43.58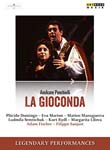 Opera - Ponchielli: "LA GIOCONDA" (Japan Import)
JPN-10-9088
Front - Large / Medium
Format: DVD
Release Date: 7/29/2015
Price: $43.58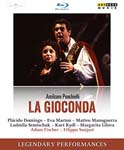 Opera - Ponchielli: "LA GIOCONDA" (Japan Import)
JPN-10-9089
Front - Large / Medium
Format: BLU-RAY
Release Date: 7/29/2015
Price: $43.58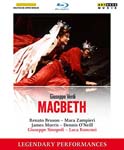 Opera - Verdi: "MACBETH" (Japan Import)
JPN-10-9091
Front - Large / Medium
Format: BLU-RAY
Release Date: 7/29/2015
Price: $43.58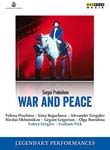 Opera - Prokofiev: "WAR AND PEACE" (Japan Import)
JPN-10-9092
Front - Large / Medium
Format: DVD
Release Date: 7/29/2015
Price: $43.58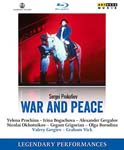 Opera - Prokofiev: "WAR AND PEACE" (Japan Import)
JPN-10-9093
Front - Large / Medium
Format: BLU-RAY
Release Date: 7/29/2015
Price: $43.58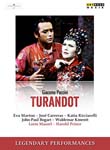 Opera - Puccini: "TURANDOT" (Japan Import)
JPN-10-9094
Front - Large / Medium
Format: DVD
Release Date: 7/29/2015
Price: $43.58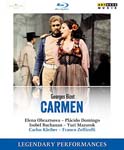 Opera - Bizet: "CARMEN" (Japan Import)
JPN-10-9097
Front - Large / Medium
Format: BLU-RAY
Release Date: 7/29/2015
Price: $43.58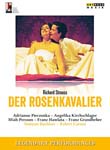 Opera - Richard Strauss: "DER ROSENKAVALIER" (Japan Import)
JPN-10-9098
Front - Large / Medium
Format: DVD
Release Date: 7/29/2015
Price: $43.58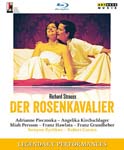 Opera - Richard Strauss: "DER ROSENKAVALIER" (Japan Import)
JPN-10-9099
Front - Large / Medium
Format: BLU-RAY
Release Date: 7/29/2015
Price: $43.58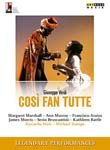 Opera - "COSI FAN TUTTE" (Japan Import)
JPN-10-9100
Front - Large / Medium
Format: DVD
Release Date: 7/29/2015
Price: $43.58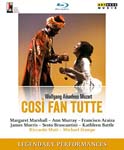 Opera - "COSI FAN TUTTE" (Japan Import)
JPN-10-9101
Front - Large / Medium
Format: BLU-RAY
Release Date: 7/29/2015
Price: $43.58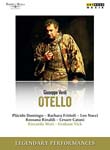 Opera - Verdi: "OTELLO" (Japan Import)
JPN-10-9102
Front - Large / Medium
Format: DVD
Release Date: 7/29/2015
Price: $43.58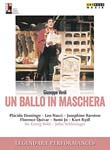 Opera - Verdi: "UN BALLO IN MASCHERA" (Japan Import)
JPN-10-9104
Front - Large / Medium
Format: DVD
Release Date: 7/29/2015
Price: $43.58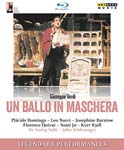 Opera - Verdi: "UN BALLO IN MASCHERA" (Japan Import)
JPN-10-9105
Front - Large / Medium
Format: BLU-RAY
Release Date: 7/29/2015
Price: $43.58



Opera - Verdi: "LA TRAVIATA" (Japan Import)
JPN-OA-1171D
Format: DVD
Release Date: 7/29/2015
Price: $65.97



Opera - Wagner: "Tannhauser" (Japan Import)
JPN-OA-1177D
Format: DVD
Release Date: 7/29/2015
Price: $76.63



Opera - Verdi: "LA TRAVIATA" (Japan Import)
JPN-OABD-7169D
Format: BLU-RAY
Release Date: 7/29/2015
Price: $76.63



Opera - Wagner: "Tannhauser" (Japan Import)
JPN-OABD-7171D
Format: BLU-RAY
Release Date: 7/29/2015
Price: $76.63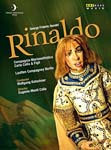 Opera - Handel: Opera "Rinaldo" [DVD+2CD] (Japan Import)
JPN-10-2207
Front - Large / Medium
Format: DVD
Release Date: 6/24/2015
Price: $116.51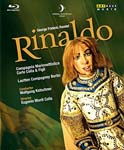 Opera - Handel: Opera "Rinaldo" [Blu-ray+2CD] (Japan Import)
JPN-10-8125
Front - Large / Medium
Format: BLU-RAY
Release Date: 6/24/2015
Price: $116.51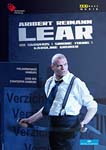 Opera - Aribert Reimann: Opera "King Lear" (Japan Import)
JPN-10-9063
Front - Large / Medium
Format: DVD
Release Date: 6/24/2015
Price: $98.62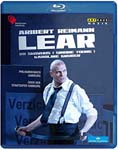 Opera - Aribert Reimann: Opera "King Lear" (Japan Import)
JPN-10-9064
Front - Large / Medium
Format: BLU-RAY
Release Date: 6/24/2015
Price: $98.62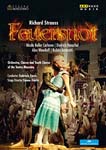 Opera - R.Strauss: "Die Feuersnot" Op.50 (Japan Import)
JPN-10-9065
Front - Large / Medium
Format: DVD
Release Date: 6/24/2015
Price: $98.62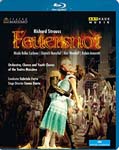 Opera - R.Strauss: "Die Feuersnot" Op.50 (Japan Import)
JPN-10-9066
Front - Large / Medium
Format: BLU-RAY
Release Date: 6/24/2015
Price: $98.62



Opera - Gioachino Rossini: La gazza ladra (Japan Import)
JPN-8-660369
Format: CD Album or Maxi Single
Release Date: 6/24/2015
Price: $60.97



Opera - Ennio Porrino: Opera "I Shardana" Gli Uomini Dei Nuraghi (Japan Import)
JPN-DYNBRD-57683
Format: BLU-RAY
Release Date: 6/24/2015
Price: $65.97



Opera - Ennio Porrino: Opera "I Shardana" Gli Uomini Dei Nuraghi (Japan Import)
JPN-DYNDVD-37683
Format: DVD
Release Date: 6/24/2015
Price: $57.97



Opera - Verdi: Opera "Macbeth" Royal Opera House 2011 (Japan Import)
JPN-OA-1063DJ
Format: DVD
Release Date: 6/24/2015
Price: $57.97



Opera - Richard Strauss.: Opera "Der Rosenkavalier" (Japan Import)
JPN-OA-1170D
Format: DVD
Release Date: 6/24/2015
Price: $65.97



Opera - Doctor Atomic, The Perfect American, Trouble in Tahiti (Japan Import)
JPN-OA-1179BD
Format: DVD
Release Date: 6/24/2015
Price: $76.63



Opera - The Minotaur, Written On Skin, Anna Nicole (Japan Import)
JPN-OA-1189BD
Format: DVD
Release Date: 6/24/2015
Price: $76.63



Opera - Verdi: Opera "Macbeth" Royal Opera House 2011 (Japan Import)
JPN-OABD-7095DJ
Format: BLU-RAY
Release Date: 6/24/2015
Price: $76.63



Opera - Richard Strauss.: Opera "Der Rosenkavalier" (Japan Import)
JPN-OABD-7168D
Format: BLU-RAY
Release Date: 6/24/2015
Price: $76.63



Opera - Donizetti CLASSIC COMEDIES Don Pasquale L'Elisir d'Amore (Japan Import)
JPN-OABD-7170BD
Format: BLU-RAY
Release Date: 6/24/2015
Price: $76.63



Opera - Veli-Matti Puumala: Anna Liisa (Japan Import)
JPN-ODE-1254
Format: CD Album or Maxi Single
Release Date: 6/24/2015
Price: $68.97



Opera - Verdi: Macbeth (Japan Import)
JPN-DYNBRD-57689
Format: BLU-RAY
Release Date: 5/27/2015
Price: $65.97



Opera - Verdi: Macbeth (Japan Import)
JPN-DYNDVD-37689
Format: DVD
Release Date: 5/27/2015
Price: $57.97



Opera - Donizetti CLASSIC COMEDIES Don Pasquale L'Elisir d'Amore (Japan Import)
JPN-OA-1172BD
Format: DVD
Release Date: 5/27/2015
Price: $65.97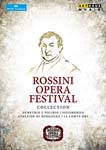 Opera - Rossini: Opera Festival Collection (Japan Import)
JPN-10-9061
Front - Large / Medium
Format: DVD
Release Date: 4/29/2015
Price: $172.88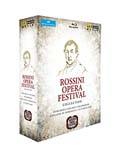 Opera - Rossini: Opera Festival Collection (Japan Import)
JPN-10-9062
Front - Large / Medium
Format: BLU-RAY
Release Date: 4/29/2015
Price: $172.88



Opera - Rossini: Guillaume Tell (Japan Import)
JPN-8-660363
Format: CD Album or Maxi Single
Release Date: 4/22/2015
Price: $76.96



Opera - Donizetti: Anna Bolena DVD (Japan Import)
JPN-DYNDVD-37687
Format: DVD
Release Date: 4/22/2015
Price: $57.97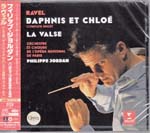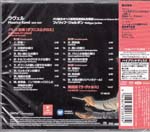 Philippe Jordan (conductor), Orchestre et Choeurs de l'Opera National de Paris - Ravel: Daphnis & Chloe, La Valse [SACD Hybrid] (Japan Import)
JPN-WPCS-13055
Front - Large / Medium - Back - Large / Medium
Format: SACD
Release Date: 4/22/2015
Price: $55.98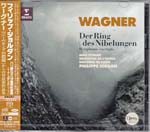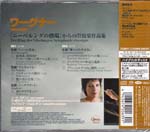 Philippe Jordan (conductor), Orchestre de l'Opera National de Paris - Wagner: Der Ring Des Nibelungen - Symphonic Excerpts [SACD Hybrid] (Japan Import)
JPN-WPCS-13056
Front - Large / Medium - Back - Large / Medium
Format: SACD
Release Date: 4/22/2015
Price: $77.97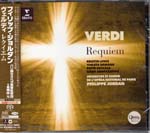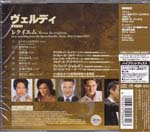 Philippe Jordan (conductor), Orchestre et Choeur de l'Opera National de Paris - Verdi: Requiem [SACD Hybrid] (Japan Import)
JPN-WPCS-13058
Front - Large / Medium - Back - Large / Medium
Format: SACD
Release Date: 4/22/2015
Price: $55.98



Opera - Rossini: Semiramide (Act 2) BLU-RAY (Japan Import)
JPN-DYNBRD-55674
Format: BLU-RAY
Release Date: 3/25/2015
Price: $65.97



Opera - Donizetti: Anna Bolena BLU-RAY (Japan Import)
JPN-DYNBRD-57687
Format: BLU-RAY
Release Date: 3/25/2015
Price: $65.97



Opera - Rossini: Semiramide (Act 2) DVD (Japan Import)
JPN-DYNDVD-33674
Format: DVD
Release Date: 3/25/2015
Price: $57.97



Opera - Donizetti: La Favorite (Act 4) (Sung in French) DVD (Japan Import)
JPN-OA-1166D
Format: DVD
Release Date: 3/25/2015
Price: $65.97



Opera - Donizetti: La Favorite (Act 4) (Sung in French) BLU-RAY (Japan Import)
JPN-OABD-7165D
Format: BLU-RAY
Release Date: 3/25/2015
Price: $76.63



Opera - Agostino Steffani: Niobe. Regina Di Tebe (Japan Import)
JPN-OACD-9008D
Format: CD Album or Maxi Single
Release Date: 3/25/2015
Price: $79.63



Opera - PURCELL: The Fairy Queen DVD (Japan Import)
JPN-10-201
Format: DVD
Release Date: 2/25/2015
Price: $102.32



Opera - Gala Mariinsky (May 2, 2013 at Mariinsky Theatre) DVD (Japan Import)
JPN-10-2213
Format: DVD
Release Date: 2/25/2015
Price: $68.73



Opera - Handel: Ariodante DVD (Japan Import)
JPN-10-65
Format: DVD
Release Date: 2/25/2015
Price: $102.32



Opera - Handel: Ariodante BLU-RAY (Japan Import)
JPN-10-8126
Format: BLU-RAY
Release Date: 2/25/2015
Price: $102.32



Opera - PURCELL: The Fairy Queen BLU-RAY (Japan Import)
JPN-10-8128
Format: BLU-RAY
Release Date: 2/25/2015
Price: $102.32



Opera - Mozart: Die Zauberflote (Act 2) DVD (Japan Import)
JPN-OA-1122D
Format: DVD
Release Date: 2/25/2015
Price: $65.78



Opera - Mozart: Die Zauberflote (Act 2) BLU-RAY (Japan Import)
JPN-OABD-7133D
Format: BLU-RAY
Release Date: 2/25/2015
Price: $76.94



Opera - R. Strauss : Arabella BLU-RAY (Japan Import)
JPN-KKC-9096
Format: BLU-RAY
Release Date: 2/20/2015
Price: $90.20



Opera - R. Strauss : Arabella DVD (Japan Import)
JPN-KKC-9097
Format: DVD
Release Date: 2/20/2015
Price: $84.04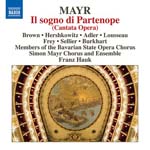 Opera - Mayr: 2 Sogno Di Partenope (Japan Import)
JPN-8-573236
Front - Large / Medium
Format: CD Album or Maxi Single
Release Date: 1/28/2015
Price: $26.49



Opera - Incontro Con Franco Corelli DVD (Japan Import)
JPN-HCD-4053
Format: DVD
Release Date: 1/28/2015
Price: $58.09



Opera - Verdi: Opera "Don Carlos" BLU-RAY (Japan Import)
JPN-OABD-7139D
Format: BLU-RAY
Release Date: 1/28/2015
Price: $76.94



Peter Pears (tenor), Benjamin Britten (conductor), LSO Royal Opera House Orchestra - Britten: Nocturne, 4 Sea Interludes, Passacaglia (LP) (Japan Import)
JPN-MORG0-15245
Format: VINYL
Release Date: 12/30/2014
Price: $119.00



Opera - Verdi: Opera Box Set DVD (Japan Import)
JPN-OA-1151BD
Format: DVD
Release Date: 12/24/2014
Price: $76.94



Opera - Wagner: Parsifal DVD (Japan Import)
JPN-OA-1158D
Format: DVD
Release Date: 12/24/2014
Price: $76.94



Opera - Wagner: Parsifal BLU-RAY (Japan Import)
JPN-OABD-7159D
Format: BLU-RAY
Release Date: 12/24/2014
Price: $76.94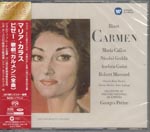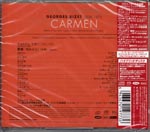 Maria Callas (soprano), Georges Pretre (conductor), Orchestre du Theatre National de l'Opera - Bizet: Carmen [SACD Hybrid] (Japan Import)
JPN-WPCS-12955
Front - Large / Medium - Back - Large / Medium
Format: SACD
Release Date: 12/24/2014
Price: $81.97



Opera - Johann Strauss II: Opera "Simplicius" BLU-RAY (Japan Import)
JPN-10-8127
Format: BLU-RAY
Release Date: 11/26/2014
Price: $102.32



Opera - Nikolaus Harnoncourt: Opera Collection Don Giovanni / Cosi fan tutte BLU-RAY (Japan Import)
JPN-10-8130
Format: BLU-RAY
Release Date: 11/26/2014
Price: $102.32



Opera - Johann Strauss II: Opera "Simplicius" DVD (Japan Import)
JPN-100-365
Format: DVD
Release Date: 11/26/2014
Price: $102.32



Opera - Mozart: Opera Box Set DVD (Japan Import)
JPN-OA-1150BD
Format: DVD
Release Date: 11/26/2014
Price: $76.94



Opera - Mozart: Opera Box Set BLU-RAY (Japan Import)
JPN-OABD-7155BD
Format: BLU-RAY
Release Date: 11/26/2014
Price: $76.94



Opera - Rachmaninov: Monna Vanna . Songs (Japan Import)
JPN-ODE-1249
Format: CD Album or Maxi Single
Release Date: 11/26/2014
Price: $44.71



Jean-Baptiste Mari (conductor), Paris National Opera Orchestra - Pierne: Cydalise et le Chevre-Pied, Ramuntcho (Japan Import)
JPN-WPCS-12801
Format: CD Album or Maxi Single
Release Date: 11/26/2014
Price: $34.99



Jean-Baptiste Mari (conductor), Paris National Opera Orchestra - Chabrier: Orchestral Works (Japan Import)
JPN-WPCS-12802
Format: CD Album or Maxi Single
Release Date: 11/26/2014
Price: $34.99



Opera - Nikolaus Harnoncourt - Opera Collection BLU-RAY (Japan Import)
JPN-10-8129
Format: BLU-RAY
Release Date: 10/29/2014
Price: $102.32



Opera - Engelbert Humperdinck: Hansel and Gretel BLU-RAY (Japan Import)
JPN-10-8135
Format: BLU-RAY
Release Date: 10/29/2014
Price: $102.32



Fujiwara Kagekidan (opera company) - Bravi! Giacomo Puccini (Japan Import)
JPN-TKCA-74146
Format: CD Album or Maxi Single
Release Date: 10/29/2014
Price: $36.39



Opera - Rossini: L'italiana in Algeri DVD (Japan Import)
JPN-OA-1141D
Front - Large / Medium
Format: DVD
Release Date: 10/22/2014
Price: $65.78



Opera - Mozart: Don Giovanni K527 DVD (Japan Import)
JPN-OA-1145D
Front - Large / Medium
Format: DVD
Release Date: 10/22/2014
Price: $65.78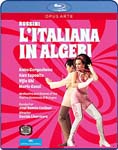 Opera - Rossini: L'italiana in Algeri BLU-RAY (Japan Import)
JPN-OABD-7148D
Front - Large / Medium
Format: BLU-RAY
Release Date: 10/22/2014
Price: $76.94



Opera - Mozart: Don Giovanni K527 BLU-RAY (Japan Import)
JPN-OABD-7152D
Front - Large / Medium
Format: BLU-RAY
Release Date: 10/22/2014
Price: $76.94



Opera - Richard Wagner: The Flying Dutchman DVD (Japan Import)
JPN-OA-1140D
Format: DVD
Release Date: 9/24/2014
Price: $65.78


Opera - Richard Strauss: Ariadne Auf Naxos BLU-RAY (Japan Import)
JPN-OABD-7145D
Front - Large / Medium
Format: BLU-RAY
Release Date: 9/24/2014
Price: $76.94


Opera - Richard Wagner: The Flying Dutchman BLU-RAY (Japan Import)
JPN-OABD-7147D
Front - Large / Medium
Format: BLU-RAY
Release Date: 9/24/2014
Price: $76.94



Sebastian Weigle (conductor), Frankfurt Opera and Museum Orchestra - R. Strauss: Symphonic Poem 2nd Collection (Japan Import)
JPN-OC-889
Format: CD Album or Maxi Single
Release Date: 9/24/2014
Price: $44.71



Bertrand de Billy (conductor), Frankfurt Opera and Museum Orchestra - Wagner: Lohengrin (Japan Import)
JPN-OC-946
Format: CD Album or Maxi Single
Release Date: 9/24/2014
Price: $87.37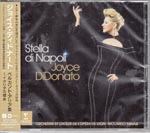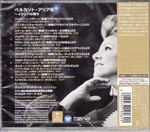 Joyce DiDonato (mezzo-soprano), Riccardo Minasi (conductor), Orchestre et choeur de l'opera de Lyon - Stella di Napoli (Japan Import)
JPN-WPCS-12848
Front - Large / Medium - Back - Large / Medium
Format: CD Album or Maxi Single
Release Date: 9/10/2014
Price: $50.65



Opera - Christoph Willibald Gluck 300 Years BLU-RAY (Japan Import)
JPN-10-8111
Format: BLU-RAY
Release Date: 8/27/2014
Price: $102.32



Opera - Verdi: La Traviata BLU-RAY (Japan Import)
JPN-10-8112
Format: BLU-RAY
Release Date: 8/27/2014
Price: $102.32



Opera - Benjamin Britten: Death in Venice DVD (Japan Import)
JPN-OA-1130D
Format: DVD
Release Date: 8/27/2014
Price: $65.78



Opera - Wolfgang Amadeus Mozart Opera Box Set DVD (Japan Import)
JPN-OA-1131BD
Format: DVD
Release Date: 8/27/2014
Price: $120.83



Opera - Puccini: Turandot DVD (Japan Import)
JPN-OA-1132D
Format: DVD
Release Date: 8/27/2014
Price: $65.78



Opera - Gaetano Donizetti: Don Pasquale DVD (Japan Import)
JPN-OA-1134D
Format: DVD
Release Date: 8/27/2014
Price: $65.78



Opera - Benjamin Britten: Death in Venice BLU-RAY (Japan Import)
JPN-OABD-7141D
Format: BLU-RAY
Release Date: 8/27/2014
Price: $76.94



Opera - Puccini: Turandot BLU-RAY (Japan Import)
JPN-OABD-7142D
Format: BLU-RAY
Release Date: 8/27/2014
Price: $76.94



Opera - Gaetano Donizetti: Don Pasquale BLU-RAY (Japan Import)
JPN-OABD-7144D
Format: BLU-RAY
Release Date: 8/27/2014
Price: $76.94



Opera - Donizetti: Lucrezia Borgia BLU-RAY (Japan Import)
JPN-KKC-9088
Format: BLU-RAY
Release Date: 8/10/2014
Price: $73.46



Opera - Donizetti: Lucrezia Borgia DVD (Japan Import)
JPN-KKC-9089
Format: DVD
Release Date: 8/10/2014
Price: $79.80



Opera - Puccini: Madama Butterfly DVD (Japan Import)
JPN-10-2187
Format: DVD
Release Date: 6/25/2014
Price: $102.32



Mariamma & Spain dance troupe, Vienna State Opera Choir, Herbert von Karajan (conductor) / Vienna Philharmonic Orchestra - Bizet: Carmen [Limited Release] DVD (Japan Import)
JPN-UCBG-9181
Format: DVD
Release Date: 6/25/2014
Price: $49.98



Vienna State Opera Choir, Herbert von Karajan (conductor) / Vienna Philharmonic Orchestra - Puccini: Madama Butterfly [Limited Release] DVD (Japan Import)
JPN-UCBG-9182
Format: DVD
Release Date: 6/25/2014
Price: $49.98



Berlin Deutsche Opera Chorus, Herbert von Karajan (conductor) / Berlin Philharmonic Orchestra - Verdi: Otello [Limited Release] DVD (Japan Import)
JPN-UCBG-9183
Format: DVD
Release Date: 6/25/2014
Price: $49.98



Sviatoslav Richter (piano), Lovro von Matacic (conductor), Monte Carlo National Opera Orchestra - Grieg/Schumann: Piano Concertos (Japan Import)
JPN-WPCS-23037
Format: CD Album or Maxi Single
Release Date: 6/18/2014
Price: $29.66



Ryan Brown (conductor), Opera Lafayette - David: Lalla Roukh (Japan Import)
JPN-8-660338
Format: CD Album or Maxi Single
Release Date: 4/23/2014
Price: $42.98



Sebastian Weigle (conductor), Frankfurt Opera and Museum Orchestra & Choir - Wagner: Rienzi (Japan Import)
JPN-OC-941
Format: CD Album or Maxi Single
Release Date: 3/26/2014
Price: $87.37



Opera - Donizetti: Don Pasquale DVD (Japan Import)
JPN-10-7251
Format: DVD
Release Date: 2/26/2014
Price: $102.32



Fujiwara Kagekidan (opera company) - Bravi! Rossini (Japan Import)
JPN-TKCA-74027
Format: CD Album or Maxi Single
Release Date: 1/29/2014
Price: $36.39



Sebastian Weigle (conductor), Frankfurt Opera and Museum Orchestra - Wagner: Der Ring des Nibelungen (Japan Import)
JPN-OC-939
Format: CD Album or Maxi Single
Release Date: 10/23/2013
Price: $108.95



Sebastian Weigle (conductor), Frankfurt Opera and Museum Orchestra - Wagner: Der Ring des Nibelungen - Orchestermusik (Japan Import)
JPN-OC-944
Format: CD Album or Maxi Single
Release Date: 10/23/2013
Price: $44.71



Opera (Music by Shigeaki Saegusa) - Opera "Kamikaze" DVD (Japan Import)
JPN-SIBL-10
Format: DVD
Release Date: 9/18/2013
Price: $85.96



Fujiwara Kagekidan (opera company) - Bravi! Verdi (Japan Import)
JPN-TKCA-73969
Format: CD Album or Maxi Single
Release Date: 9/4/2013
Price: $36.39



James Levine (conductor), Fabio Luisi (conductor), Metropolitan Opera Orchestra & Chorus - Twilight of the Gods (Wagner Ring Highlights) [SHM-CD] (Japan Import)
JPN-UCCG-1604
Format: SHMCD
Release Date: 12/19/2012
Price: $54.07



John Lanchbery (conductor), Vienna State Opera Orchestra - Tchaikovsky: Swan Lake [Limited Pressing] DVD (Japan Import)
JPN-UCBG-9073
Format: DVD
Release Date: 9/21/2011
Price: $47.76



Juan Diego Florez (tenor), Michele Mariotti (conductor), Bologna Opera Orchestra - Santo - Sacred Songs [SHM-CD] (Japan Import)
JPN-UCCD-1302
Format: SHMCD
Release Date: 9/7/2011
Price: $46.29



Myung-Whun Chung (conductor), Orchestre de l'Opera Bastille - Rimsky-Korsakov: Scheherazade / Stravinsky: Firebird Suite [SHM-CD] [Priced-Down Reissue] (Japan Import)
JPN-UCCG-50046
Format: SHMCD
Release Date: 5/11/2011
Price: $33.59



James Levine (conductor), Metropolitan Opera Orchestra - Wagner: Orchestral Works [SHM-CD] [Priced-Down Reissue] (Japan Import)
JPN-UCCG-50053
Format: SHMCD
Release Date: 5/11/2011
Price: $33.59



Giuseppe Sinopoli (conductor), Berlin Opera Orchestra & Choir - Opera Choruses [SHM-CD] [Priced-Down Reissue] (Japan Import)
JPN-UCCG-50100
Format: SHMCD
Release Date: 5/11/2011
Price: $33.59



Opera - Fedora: Puggelli Gavazzeni / Teatro Alla Scala Freni Domingo Scarabelli DVD (Japan Import)
JPN-COBO-4959
Format: DVD
Release Date: 8/18/2010
Price: $87.29



Opera - Giacomo Puccini 'Il Trirrico' DVD (Japan Import)
JPN-COBO-4922
Format: DVD
Release Date: 6/23/2010
Price: $117.44



Opera - Marschner: Hans Heiling: Pizzi Palumbo / Teatro Lirico Di Cagliari M.werba Caterina [Priced-down Reissue] DVD (Japan Import)
JPN-COBO-4931
Format: DVD
Release Date: 6/23/2010
Price: $55.31



Opera - Massenet: Le Roi De Lahore: Bernard M.viotti / Teatro La Fenice Gipali Sanchez [Priced-down Reissue] DVD (Japan Import)
JPN-COBO-4941
Format: DVD
Release Date: 6/23/2010
Price: $55.31



Opera - Puchini "Turandot" DVD (Japan Import)
JPN-COBO-4899
Format: DVD
Release Date: 5/19/2010
Price: $87.29



Opera - NHK CLASSICAL MOZART KAGEKI[MATEKI] SUITNER SHIKI BERLIN KOKURITSU KAGEKIJOU 1980 NEN NIHON KOUEN DVD (Japan Import)
JPN-NSDS-9494
Format: DVD
Release Date: 2/26/2010
Price: $100.62



Opera - Richard Strauss: Opera "Der Rosenkavalier" [Limited Release] DVD (Japan Import)
JPN-TDBA-81360
Format: DVD
Release Date: 1/20/2010
Price: $55.31



Oleg Caetani (conductor), Robert Schumann Philharmonie, Chemnitz State Opera Chorus - Pizzetti: Canti della Stagione Alta (Japan Import)
JPN-8-570874
Format: CD Album or Maxi Single
Release Date: 10/21/2009
Price: $25.66

Description: Together with Casella, Malipiero and Respighi, Pizzetti was one of the leading Italian composers of the generation of Italian composers born around 1880 (the so-called 'generation of the 1880s') who, in reacting against the melodic excesses of their predecessors, Puccini and Mascagni, sought not only to modernize the Italian opera tradition but to re-establish non-operatic Italian music. On this Naxos reissue of the first ever compact disc devoted exclusively to a selection of Pizzetti's orchestral music, the intensely expressive yet self-contained Prelude to Act I of the opera, Fedra, is followed by the ripely romantic Piano Concerto Canti della stagione alta (Songs of the High Season) and the only recording of the colourful and dramatic Sinfonia del fuoco, written for the 1914 silent film, Cabiria.



Paul Badura-Skoda (piano), Artur Rodzinski (conductor), Vienna State Opera Orchestra - Chopin: Piano Concerti Nos. 1 & 2 (Japan Import)
JPN-JXCC-1051
Format: CD Album or Maxi Single
Release Date: 9/30/2009
Price: $34.15



Yves Abel (conductor), Asturias Symphony Orchestra, Bilbao Opera Chorus - Verdi: Oberto DVD (Japan Import)
JPN-TDBA-5071
Format: DVD
Release Date: 4/22/2009
Price: $88.29

Description: Featuring:

Evelyn Herlitzius (soprano)
Marianne Cornetti (mezzo-soprano)
Ildar Abdrazakov (bass)
Carlo Ventre (tenor)

Verdi's first opera launches the ambitious Tutto Verdi project in the capital of the Basque Country, Bilbao, supported by an international committee including Claudio Abbado, Carlo Bergonzi and Riccardo Chailly. Yves Abel achieves optimum directing, rhythmic sense and ideal control of dynamics without renouncing to the boldness of this already fascinating young Verdi. Ildar Abrazakov achieves a personal triumph... his fantastic tessitura, interpretation, vocalization, and his privileged timbre, make this young bass a precious element.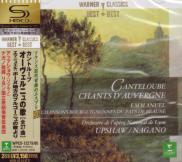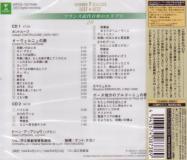 Dawn Upshaw (soprano), Kent Nagano (conductor), Orchestre de l'Opera National de Lyon - Canteloube: Chants d'Auvergne, etc. (SHM-CD) (Japan Import)
JPN-WPCS-12279
Front - Large / Medium - Back - Large / Medium
Format: SHMCD
Release Date: 4/22/2009
Price: $50.62

Description: Also includes: Emmanuel's "Chansons Bourguignonnes du Pays de Beaune."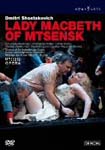 Mariss Jansons (conductor), Royal Concertgebouw Orchestra, Netherlands Opera Chorus - Shostakovich: Lady Macbeth of Mtsensk DVD (Japan Import)
JPN-TDBA-5039
Front - Large / Medium
Format: DVD
Release Date: 12/3/2008
Price: $120.32

Description: Featuring:

Vladimir Vaneev (bass)
Lani Poulson (mezzo-soprano)
Carol Wilson (soprano)
Eva-Maria Westbroek (soprano)
L'udovit Ludha (tenor)
Christopher Ventris (tenor)



Sviatoslav Richter (piano), Lovro von Matacic (conductor), Monte Carlo National Opera Orchestra - Grieg & Schumann: Piano Concerto [HQCD] [Limited Release] (Japan Import)
JPN-WPCS-51107
Format: HQCD
Release Date: 9/26/2008
Price: $44.00


First 200
Last 200